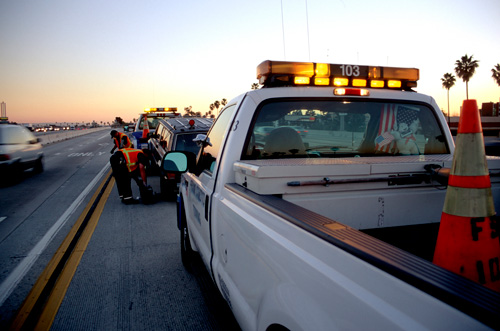 So, you're vehicle ran on empty gas? Try not to stress! it can happen to anyone. Dunedin Towing is here with the goal that the drivers of Dunedin, FL can get back on the road in no time. With just one call, we will be there right away; day or night.
What to do if my vehicle runs on empty of gas?
Apart from calling Dunedin Towing to help you, the most important thing to do is to direct your vehicle to the side of the lane. Regardless of whether you're in a school zone or in various places where driving needs to be more cautious, leaving your vehicle in the street just calls for a mishap. If your vehicle stops in the middle of the lane, make sure the break is off, it's neutral and try to drive the vehicle to the left. If, for whatever reason, you are unable to drive the vehicle, then you should do what you can to make other motorists (i.e. flairs, warning lights) aware of your situation. If you're in town and there's no curb, push your vehicle to a side street with less traffic.
For what reason did I run on an empty gas so quick?
On the off chance that you run on empty gas yet feel sure that it ran out quicker than it ought be, there might be an issue with your vehicle. One probability is that the car leaks fuel which causes the gas tank to drain more quickly. If you get a scent of fuel inside or outside your vehicle then this might be a possibility. There may also be a concern with your spark plugs which would hinder the proper firing of your cylinders and therefore waste fuel. If this occurs so white smoke is always the case coming from the car.