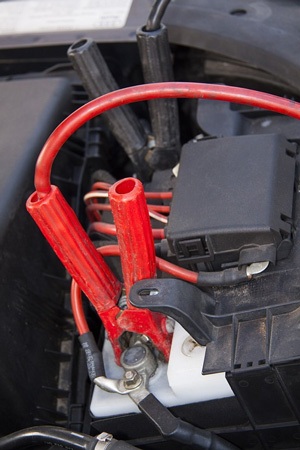 You never need it to happen yet practically every driver, eventually, will get in their vehicle or truck, turn the key in the start and hear only a sputtering sound. Don't panic! Simply call Dunedin Towing serving Dunedin, FL & surrounding areas!
What's up with my vehicle battery?
If you have a problem with your vehicle's battery, it is likely one of three potential issues.
You left a light on in the vehicle for quite a while and the battery has been drained.
Your battery is old and it has just naturally died. (To prevent this, bear in mind the normal battery life is around 4 years)
The issue could be with the alternator. This is the aspect of the vehicle which charges the battery by changing the mechanical energy of the motor into electrical energy. In the event that the connection with the battery is broken or the alternator is damaged then it won't recharge the battery; making it difficult to ignite the engine.
How will I know if my battery requires to be jumpstarted, or fully replaced?
As soon as we show up, we can do a battery test to check how much juice your battery has left. Depending on the problem, we can jumpstart your vehicle, replace the battery, or tow your vehicle to a professional & reliable mechanic.
Is it possible to change my vehicle battery on the spot?
Mostly, we can.